SpriteGlow
The effect is achieved using sprite outline in HDR colors (applied via shader) and bloom post-processing.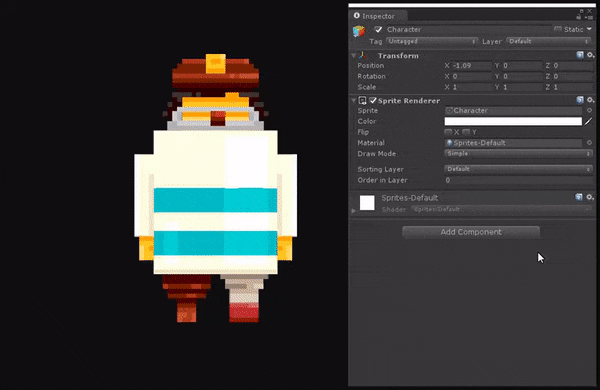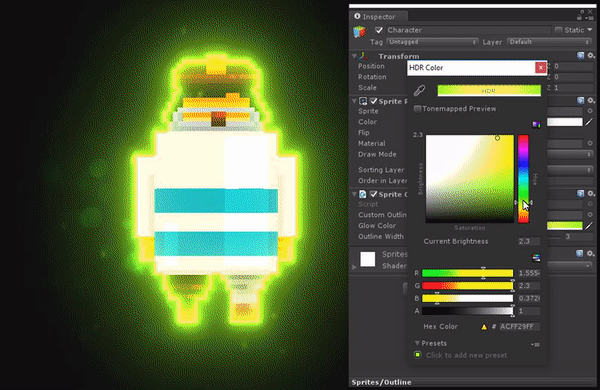 For the bloom effect Unity Post Processing Stack is used. You can replace it with similar 3rd-party solutions.
Master branch aims to be on par with the latest Unity version. See releases for previous versions support.
Character sprite by Mikhail Pigichka.