AR-UAEMex Augmented Reality CU UAEMex Zumpango.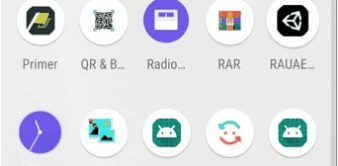 In this project, I represent my university in augmented reality with unity vuforia and sketchup. I presented this project in a congress of my university, it´s one of my favorite projects💚.
Starting 🚀👨‍💻🚀
Estas instrucciones te permitirán obtener una copia del proyecto en funcionamiento en tu máquina local para propósitos de desarrollo y pruebas.
Pre-requisitos 📋
Que cosas necesitas para instalar el software y como instalarlas
1. Unity
2. JDK Java

Instalación 🔧
Construido con 🛠️
Autores ✒️
Martín Márquez Cervantes - Trabajo Inicial - Mares
Expresiones de Gratitud 🎁
A mi estimado profe Rafa.
A Esteban Lira 🍺 .
---
Con 💚🐴💚por Martín.