Asteroid Defense
A 2D space shooter game built in Unity.
Video Link: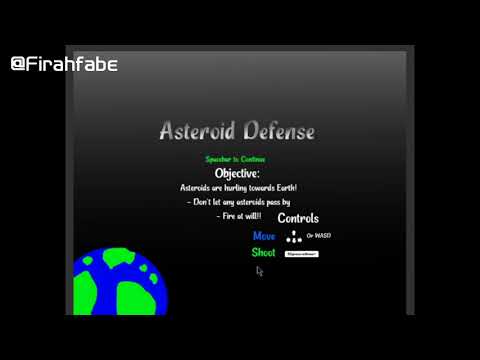 All assets are created by me, Fabian Fabro, with music, sound effects and art (excuse my art, I'm not great at it).I hope to release this game soon as a browser game on itch.io
Music is layered by multiple segments of phases throughout the game based on the Player's score, through horizontal fading.
Music Layers
Title Theme
Phase I
Phase II
Phase III
Phase IV
Final Phase
SFX
Explosions are 3D emitted from the asteroids to pan according to which side they spawn
Laser also emits to where the Player last shot
I still have some audio ideas for when I start working on the boss functionality.