This is a sample application of GyroCam with UnityChan CRS assets.
All assets included in this project, excepting the files under Assets/GyroCam, are provided under the UnityChan License. See [the original repository] CRS for further information.
---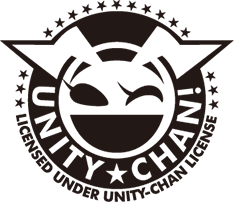 These contents are licensed under the "Unity-Chan" License Terms and Conditions. You are allowed to use these contents only if you follow the Character Use Guidelines set by Unity Technologies Japan G.K., for the usage of its characters.