Unity-Pixelbase-Sample
A sample of this article which represents a movement of an object in a pixel unit.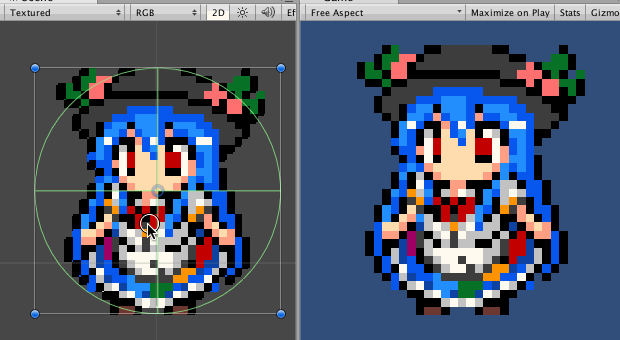 The left side of the image shows an usual movement of an gameobject and right side of the image shows the movement in pixel unit, other words a movement in a dot size.
Note
Fixed zero devided error when it calculates camera's orthographic size.
Reference
See this page for more details.
2014 Kim, Hyoun Woo