Unity-Pong
This repository contains the files related to my version of PONG made with the Unity Engine.
Table of contents
Build
To build the game just download the files and open it with Unity.
Screenshots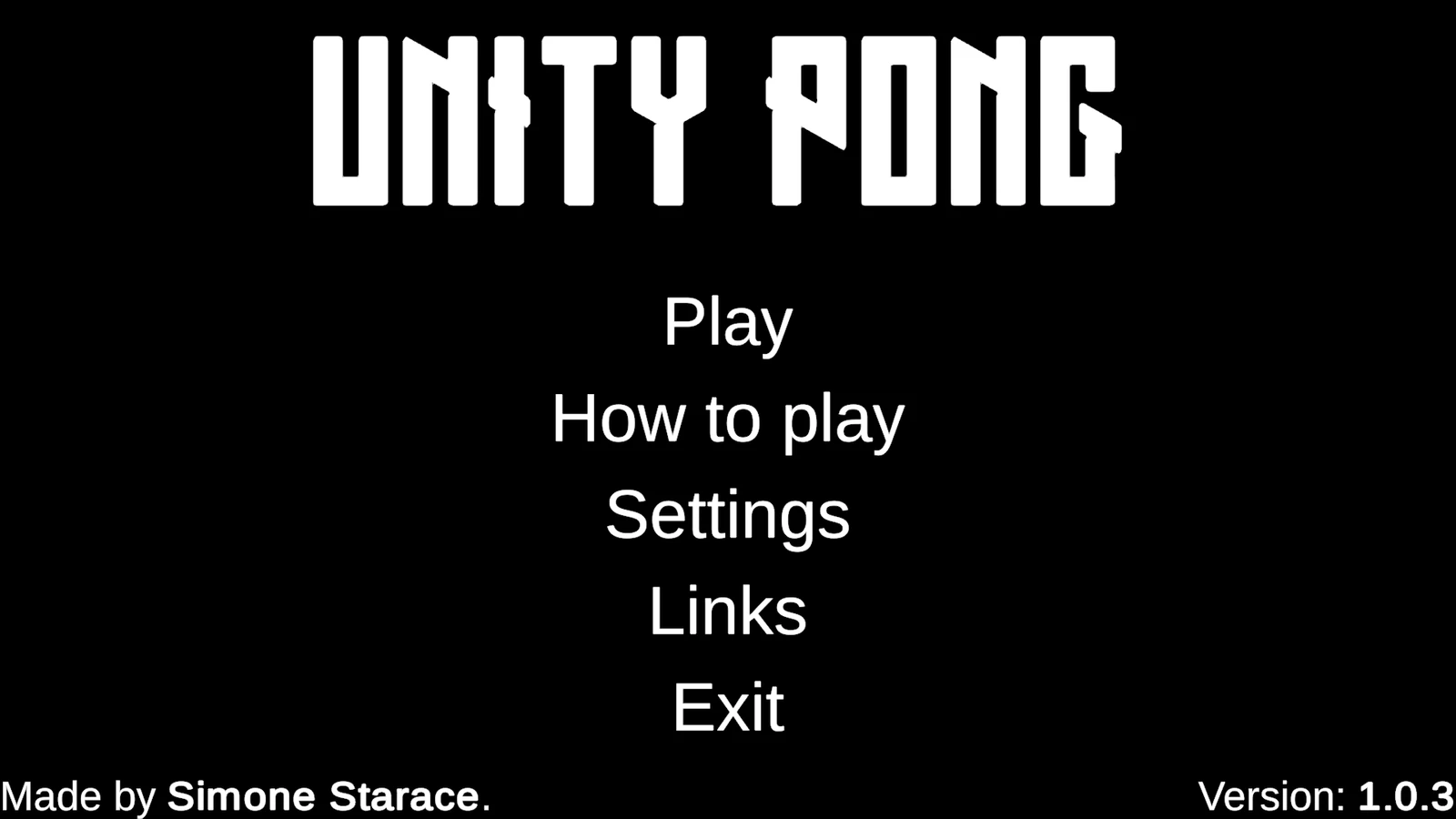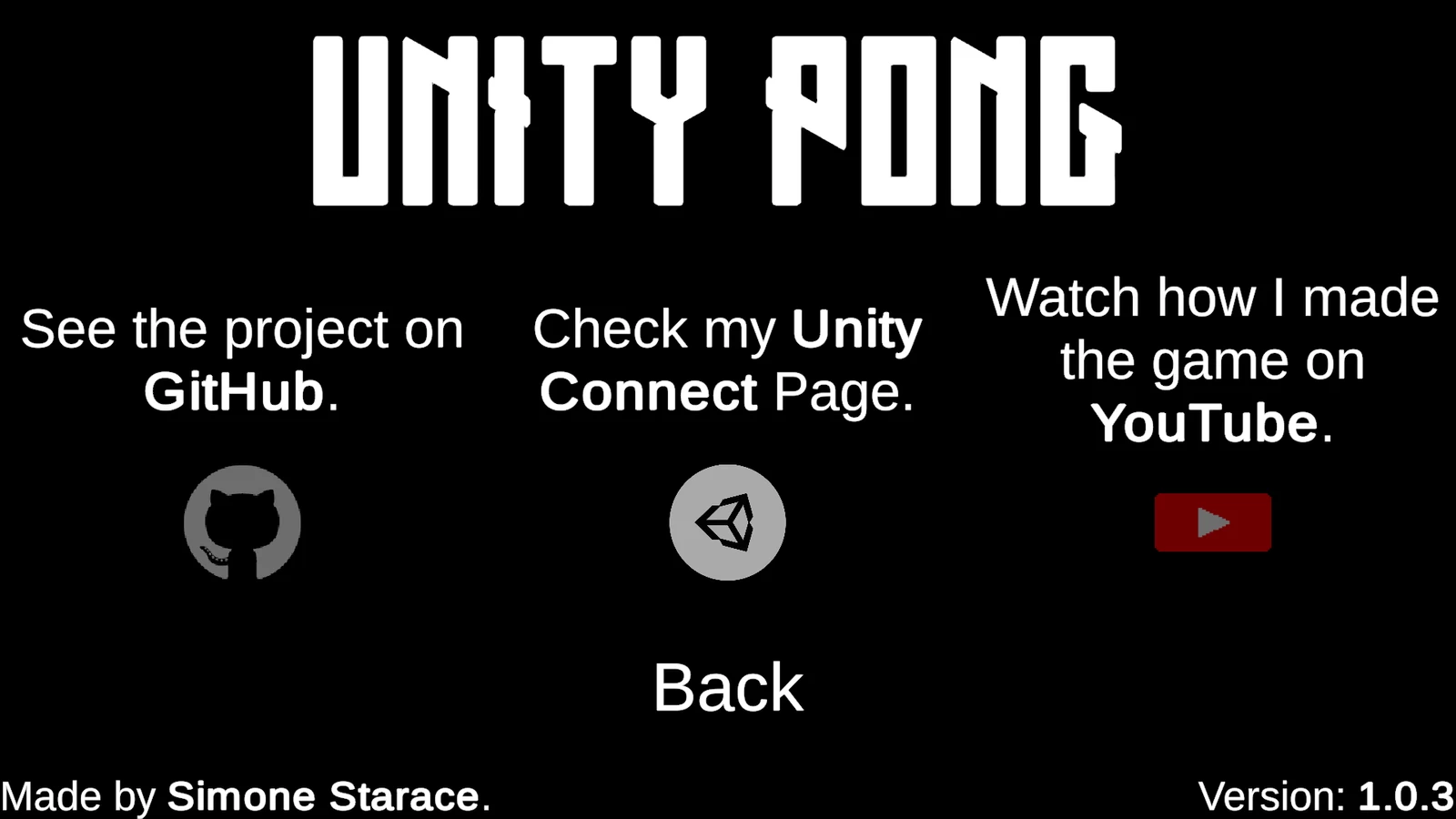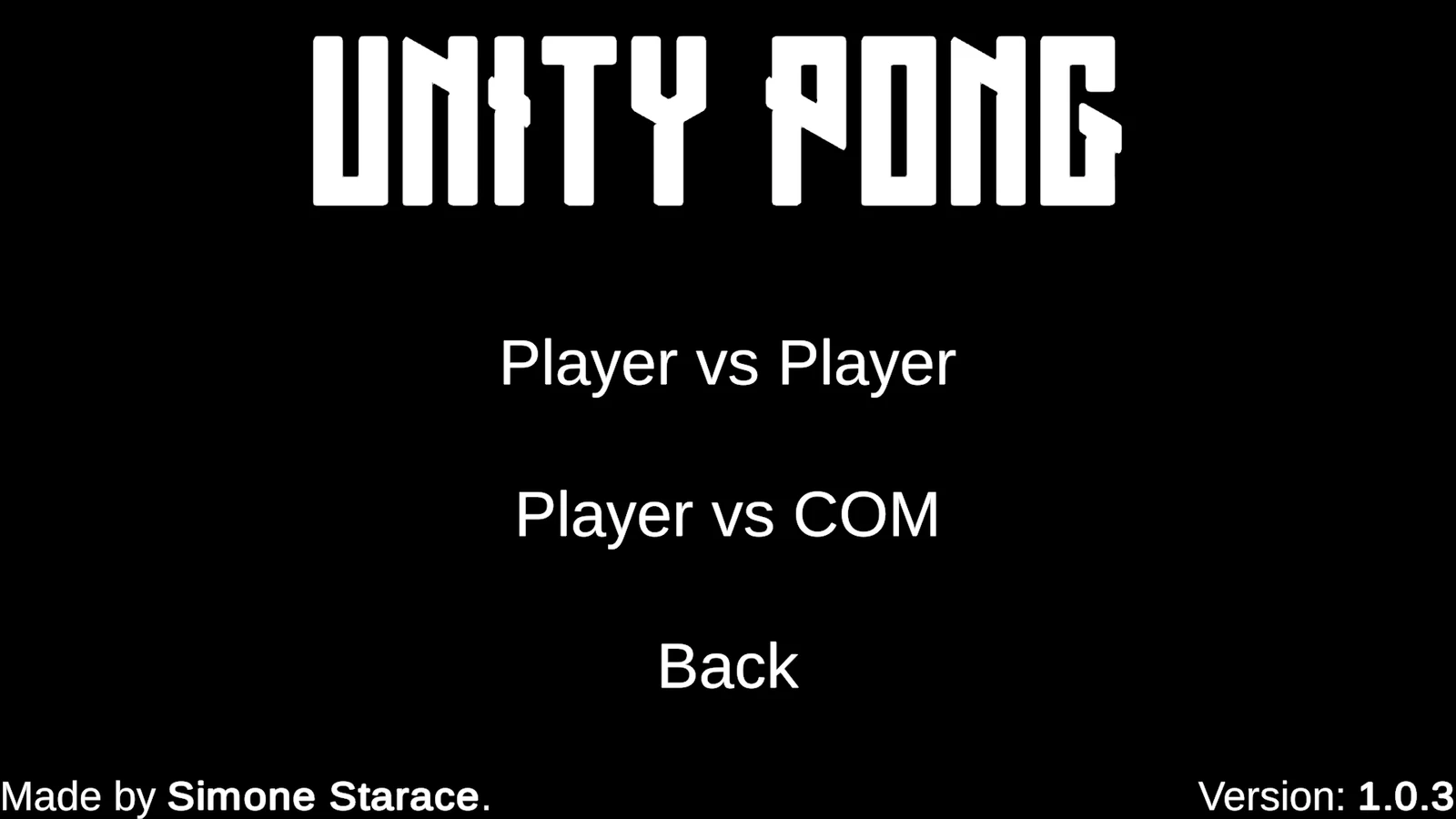 How to play the game
You can play the game on the following web sites:
License
This project is licensed with the MIT License.
Donations
You can donate me through those platforms:
Credits
Game Developer
Sound Effects
Font