Realm-X-Game
It's a 3D battle royale styled game, developed using Unity Game Engine and Photon PUN Networking. All graphics used are acquired through free assets available on unity store.
Motivation: Created it as a side project to test and understand varied concepts used in online multiplayer games.
Status: Currently all of the basic functionalities are integrated that are, hit and defend gameplay, in game chat through preset chat options, spectating other players and 4 player support per room. Also, at present only touch controls are provided.
Future Enhancements: They will mainly be regarding enhanced gameplay and optimizations.
How to play: Under the Game Folder, there are 2 sub folders given : -Android : Download the provided apk and install it on your android to start the game.
-Desktop : Copy this whole folder and then execute Realm-X.exe to play the game.
IMPORTANT: After joining lobby, you can directly press the waiting button to load the game scene and roam around the map. As the game isn't currently hosted, you would need to use another client to join the room or run multiple instances to test multiplayer.
Screenshots Of Game:
Main Screen
Lobby
Game Scene
In Game Chat
Health Bar Status
Spectate Screen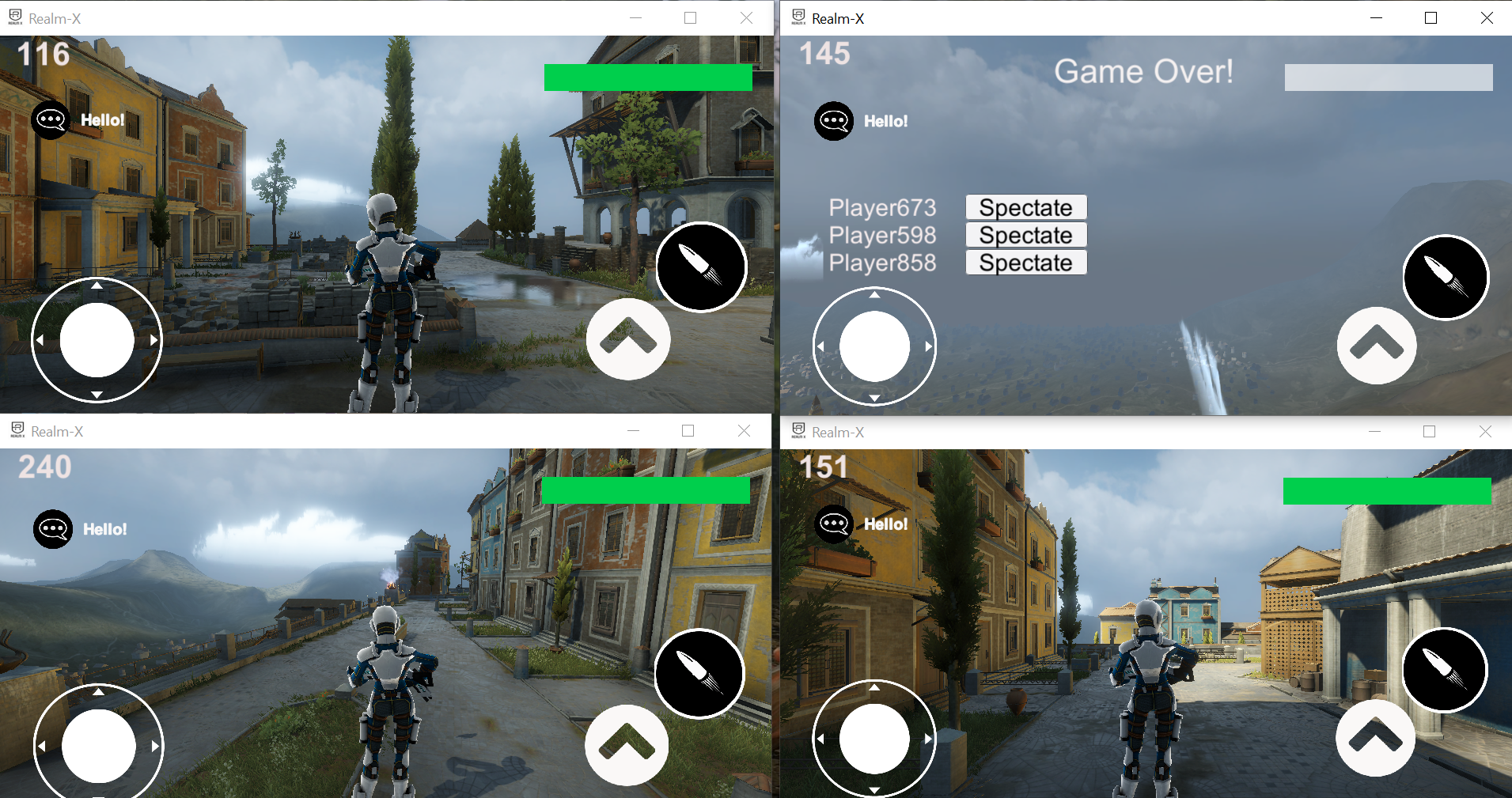 Spectate Functionality